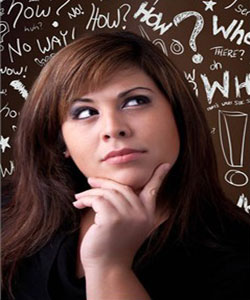 This is a big question being asked by WordPress users, how to choose a good theme for my blog? Its is difficult to choose one good theme from millions of themes. So you may confuse that which theme to choose. Here are some tips before you choose a WordPress theme.
Know your need
First of all you need to think "What kind of theme should you need". Find theme that will suit for your website category. Are you looking for photo/Video blogs, Business sites, technology blogs or anything else. Different theme for different categories are available. If you are looking theme for your personal site, mostly it will be a static site.
Customizable header
Header should be customizable. The theme should have basic option to change logo/blog name, sub heading. Also it should have options to put your social profiles, site search and advertisement space(if you needed).
Navigation Menu

You should check whether the theme support menus is customizable or not. A good theme should have menu options for categories, sub categories and pages.
Customizable widgets
Widget is an essential thing in a wordpress theme. Without a customizable widget, that theme will not be friendly to use. Widgets are easy to use while it needs just drag and drop. Moreover sidebar widget a good theme should have footer widget too.
SEO friendly
If theme design are not good or it have too much errors in code, then it will affect SEO. In some wordpress themes image is not optimized or sometimes ALT tag will be missing that are essential for SEO. Don't use such themes. Choose theme that use heading tags. Avoid theme which have links in footer. This is one of the biggest mistake,that more people are doing.
Loading speed
Website loading speed is an important matter. Every body likes fast loading website. Site's speed plays a major role in search engine optimization. So choose theme which will load fast.
Here are some other things to remember before choosing a theme

Compatibility with every browser
Customizable design
Customizable layout
Social media integration
Customizable Slider
 Valid Code

Ready for Advertising
Free VS Premium themes
Premium themes will always better than free themes as it have professional look and better coding/design. Premium themes will be more Unique. Premium wordpress theme also have so much options for customization. Don't buy a themes without seeing demo. You can find more free/premium themes in WordPress directory. Here are some website for great wordpress themes
StudioPress
Elegant Themes
InkThemes
Woo Themes
Thinks to remember when buying a premium wordpress theme
Customer support
 Should have Updates
Look reviews for that theme
Photoshop Document (PSD) files (If you needed)
Forget premium themes if you don't have money. It is better to use Free wordpress theme while you are launch your wordpress site if you are beginner. And using premium theme later will be a great idea.