What is SEO?
SEO stands for Search Engine Optimization. SEO is the technique to improve position or visibility / ranking of a website among search engines. Google is the most widely used popular search engine. Bing, Yahoo, MSN are also popular.
How search engines work?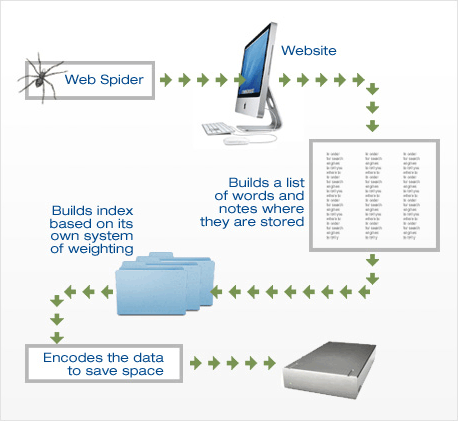 First of all search engines will crawl the webpages using spider or robot. The spider or robot is a  software that finds web pages and stores the information(HTML text contents) into the database of search engines. Search engines will change their technology frequently to provide most relevant search result for user. This is called search engine algorithm.
Why SEO is important?
How visitors find your website? Through search engines they can find your website by entering search queries. SEO is an effective and inexpensive marketing technique that brings a lot of targeted visitors and customers. On the other hand your customers can easily find their exact requirement for what they are searching for.
There are white hat SEO and black hat SEO. White hat SEO is the right way of SEO. And Black hat SEO is illegal way that tricks search engines like hiding text, Cloaking etc. Most of search engines penalize website that are black hat SEO.
What are meta tags?
Meta tags provides some information about a web page to search engines.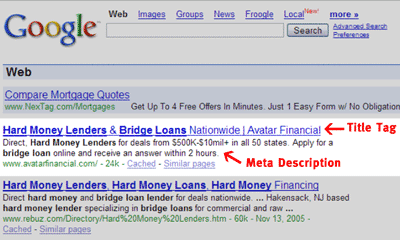 Meta keywords
Meta keywords are some words that you need to target for a page. This will tells search engines that, this page is about the following keywords. But the meta keywords not effective in some search engines such as Google.
Meta description
Meta description a short text or description about a website or a webpage. If we didn't define any meta description, search engine will automatically pick some text from the page. Meta description is just for knowing what the webpage contain. It helps SEO before,but now meta description is not effective.
Essential SEO Techniques
Page Title is an important factor which should be optimized with targeting keywords. Make sure that you use targeting keywords on your page title. Do not place too many keywords. You can use hyphens (-) or pipes (|) to separate keywords. It is better to keep the title length under 55 characters.
Instead of using numbers or unreadable strings like "www.yoursite.com/186sa.html". Use your topic in URL of your page.
Keyword density is the percentage of times a keyword is found on a webpage.
Keyword stuffing is the illegal SEO technique by repeating same keywords so many times in a web page.
Don't create content with a high keyword density keep it fine, otherwise you may lose your rankings and also get penalty for keyword stuffing from search engines.
ALT or Alternative text  in images
An alt attribute is the alternative description of an image. Alt text will be visible whether image is not loaded and users can understand that. Search engines can read alt attribute and it will make your website more accessible. ALT Text is an important thing in image optimization.
Internal backlinks and backinks from other sites
Link popularity means that number of websites that are linking to your website.These links are called backlinks.
Backlinks are really important factor in SEO. Backlinks will increase your link popularity and also Google page rank. Page rank is the ranking system of Google which is depend on high quality backlinks from trusted  and having good page rank websites. Google only consider DoFollow as backlinks and ignore NoFollow backlinks. Internal linking is a good SEO technique. Linking other relevant pages will boost your rankings.
Do not copy others content, your content should be fresh and unique. Never try to spam search engines.
What is a sitemap and robot.txt?
Sitemap will be XML or either HTML. XML sitemap are created for search engines, this will help search engine to crawl your site easily. HTML sitemap are provided for users to discover pages easily.
The robots.txt is a text file that tell search engines to exclude certain webpages from indexing. So you can hide unwanted pages from search engines.