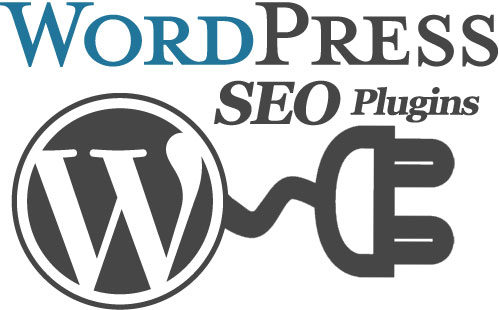 Search engine optimization is very crucial to get more traffic to your website. So SEO plugins can really improve your websites ranking. Some of these plugins can improve your ranking, notify if you doing any mistake or it can avoid such mistakes. Hence the use of SEO plugins is important. Most of SEO plugin are free of cost and some needs to paid. Anyway here are some best and useful Free WordPress SEO plugins that will optimize and improve your website for search engines.
SEO plugins for WordPress
1. All in One SEO Pack
This is an awesome plugin that will make your search engine ranking better. All in one SEO pack has included so much features in it. You can customize your titles and other meta tags of home page,categories,each post and each pages.Also you can paste your Google analytics id to track your traffic sources.This plugin is really simple to use.
 Download All in One SEO Pack plugin

2. Yoast's wordpress SEO plugin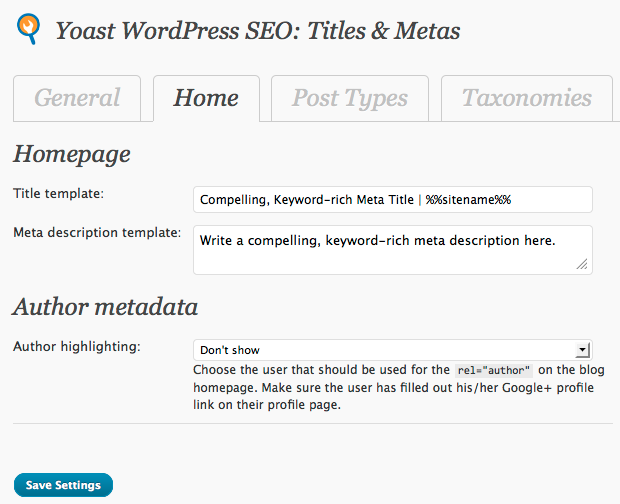 This is another great wordpress plugin,similar to "All in one SEO pack plugin". But yoast's wordpress seo plugin have more features.This plugin will suit for advanced users.One of main advantage is that this plugin will show SEO status of each post.
Download Yoast's wordpress seo plugin
3. Google sitemap generator


Google sitemap generator will create your sitemap,this will automatically update your sitemap after you posting a new post.
Download Google sitemap generator plugin

4. Broken link checker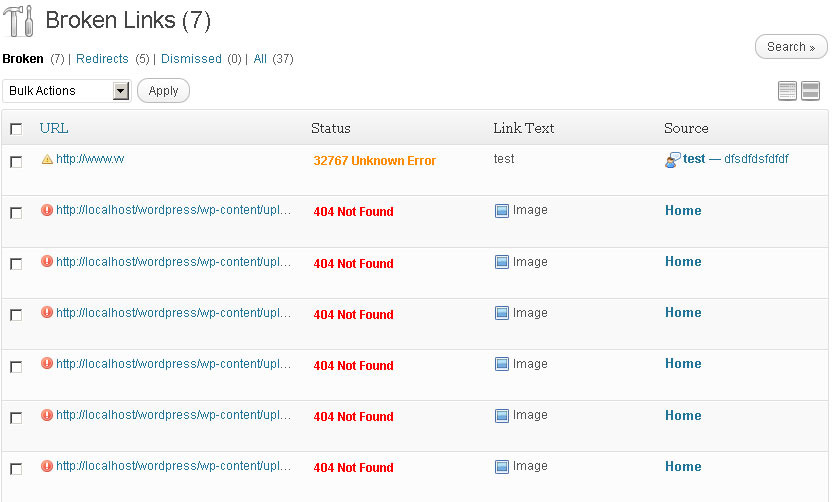 Do you want to know your broken links of your wordpress blog or website,here is a great plugin for that.This WordPress plugin can prevent broken links from search engines.
 Download Broken link checker plugin

5. SEO Friendly Image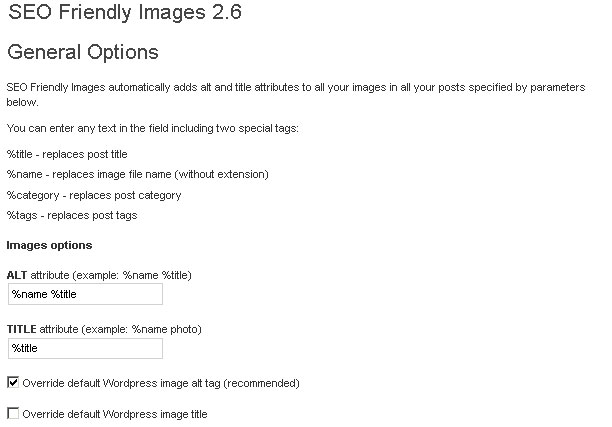 The ALT tag is really important for SEO. Sometimes you cant give alt tag to each images otherwise you will forget to give.When you using SEO friendly image plugin,you don't need to worry about that.This WordPress plugin will automatically assign alt and title tags for each images.The tag will be based on the post title.
Download SEO Friendly image plugin
6. Redirection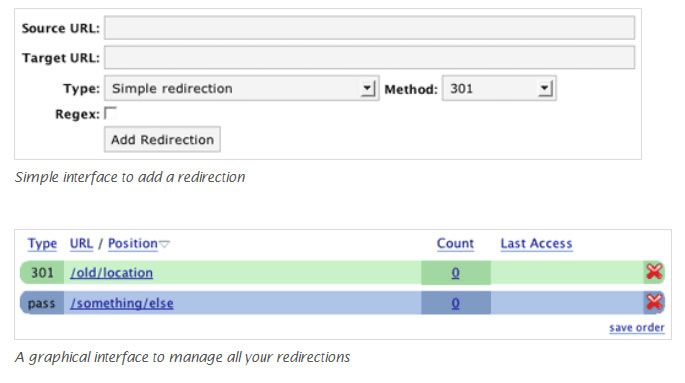 Redirection WordPress plugin will manage 301 redirection, 404 errors in your websites.
7. SEO Smart Links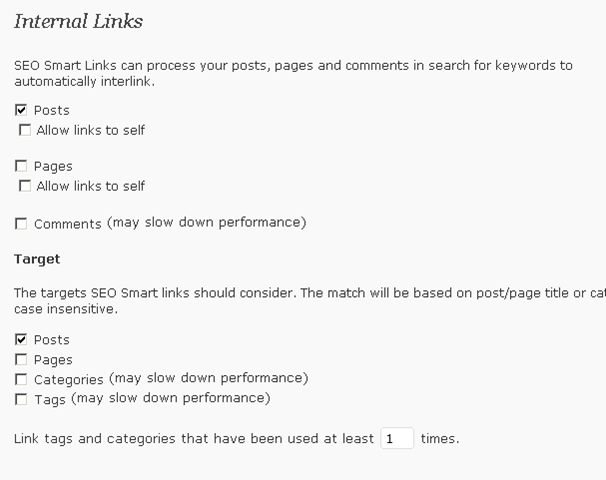 Internal links is a good SEO technique. This plugin will automatically generate internal links to other post or pages.

Download SEO SmartLinks plugin
8. SEO Rank Reporter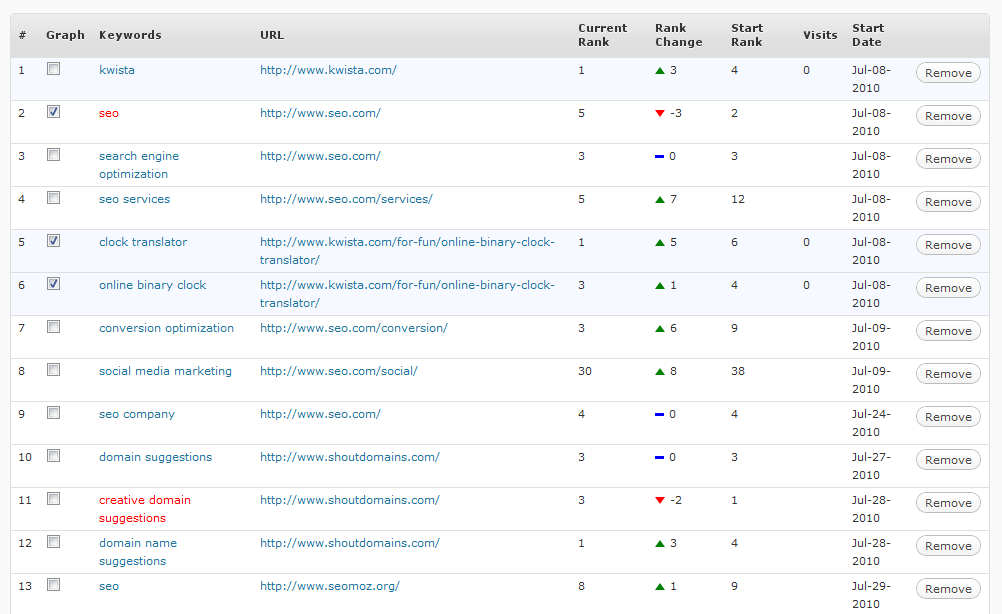 SEO rank reporter will show your Google ranking(your position for your desired keywords).
Download SEO Rank Reporter plugin
9. Google analyticator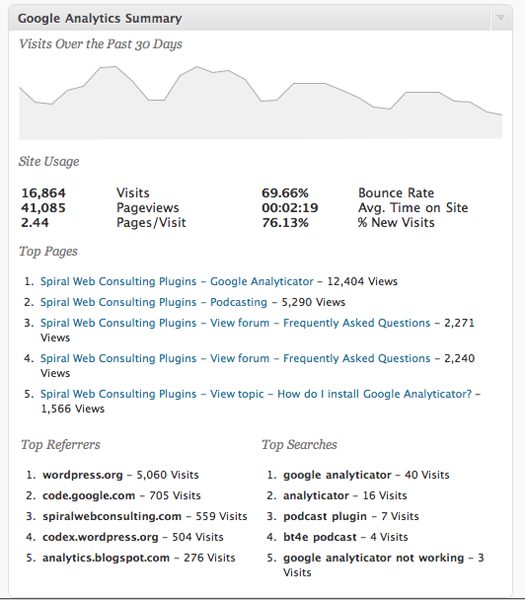 Using Google analyticator plugin you can display analytics report in your own blog or website.No need to visit Google Analytics account.